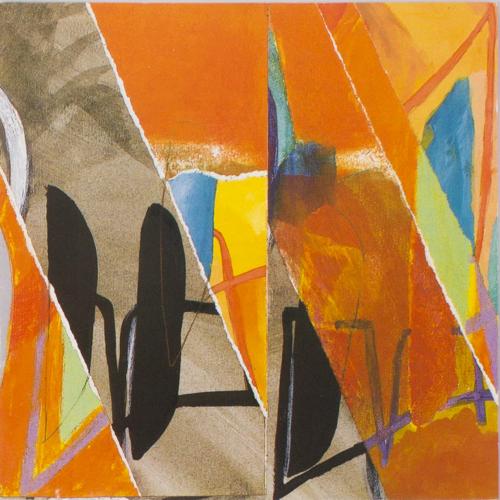 Tracks:
Muezzin - leading to - Dessert Song
A re-issue of Live Vols 1 & 2 (MR1&2) first released as two LPs in 1979.
Recorded at a concert organised by Jane and Roger Giddings given at The Mumford Theatre, Cambridge College of Art and Technology on May the 19th, 1977. All tracks are as the two original LPs except the short piece "Time Immoral", which had to be omitted to fit the CD format.
Front cover artwork by Allen Fisher
review
LIVE Vols 1 &2
"Aside from working with the influential avant-garde ensemble AMM, percussionist Eddie Prévost led some highly challenging British free jazz groups in the '70s. These sessions from 1977 showcase a project featuring Geoff Hawkins on saxophone, Gerry Gold on trumpet, and the phenomenal talents of Marcio Mattos on bass.
With Prevost's always inventive and high-energy drumming holding it all together, the quartet explores the tradition of free jazz with the astute wit of classical musicians. The excellent recording and sequencing of the pieces make these two LPs collected on one CD a compelling collection of avant garde jazz." - Dean McFarlane