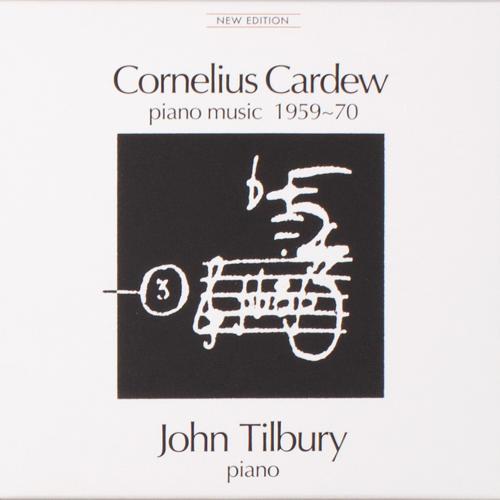 * with Eddie Prévost tam-tam
Long overdue recording of some of Cardew's pre-political period music. February Pieces, Volo Solo, Unintended Piano Music are just some of the works which reflect Cardew's then aesthetic preoccupation with sonorities and touch. The piano is exhaustively and lovingly explored. Tilbury, who was one of Cardew's closest musical associates, collaborates in Cardew's search for a creative relationship with musician and materials and succeeds magnificently.
New edition: remixed and redesigned.
Recorded at Royal College of Music during the early months of 1996.
Front cover: Keith Rowe - featuring a detail from 'Octet '61 for Jasper Johns'.