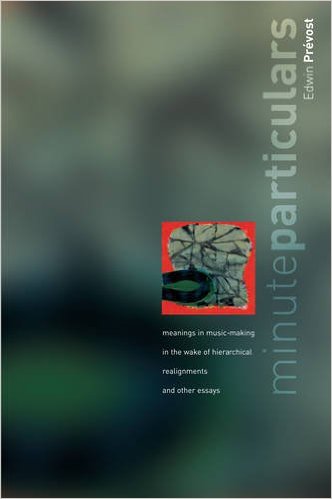 Minute Particulars
meanings in music making in the wake of hierarchical realignments and other essays
Copula. Harlow, Essex,UK, 2004
The only way we have any purchase on the world is by our own actions. And just the thought of the usual strategies for political and cultural response - applying the democratic process - in the face of the overwhelming odds of tradition and existing economic and political power is immobilising. Our activities must be closer to home, closer to our being. To borrow from William Blake: it is in the development of 'the minute particulars' that we have real power. As musicians our power is in how we decide to create sound. Now we place a sound next to another. How we chime with or divert a musical course in dialogue with others - while at the same time developing the structure, the nature and the dynamic of dialogue itself. As an audience too we must decide how we discern and positively support these practical efforts in music-making, and insist upon such aesthetic priorities. If these considerations begin to command our musical lives and even become the basis for musical appreciation and cultural critique, then the power of those who wish to do things to others is challenged by the determination of those who choose to do things with others.