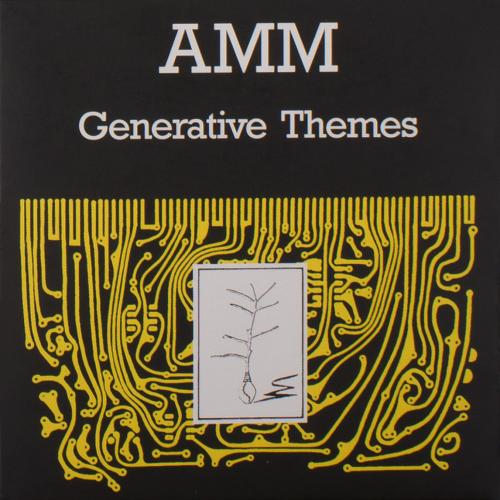 "Together they play completely free of clichés, improvised music of the highest class which takes the listener into an extra-ordinary sound world." ME Sounds (Germany)
Generative Themes i - iv previously released as an LP. Generative Theme v is a section from an improvisation made at the Zagreb Biennale on 24th April 1983.
Front cover artwork: Keith Rowe, incorporating a drawing made by Cornelius Cardew of Eddie Prévost's drum beater. Drum Synthesis PCB Foil Pattern by courtesy of Electronics Digest.